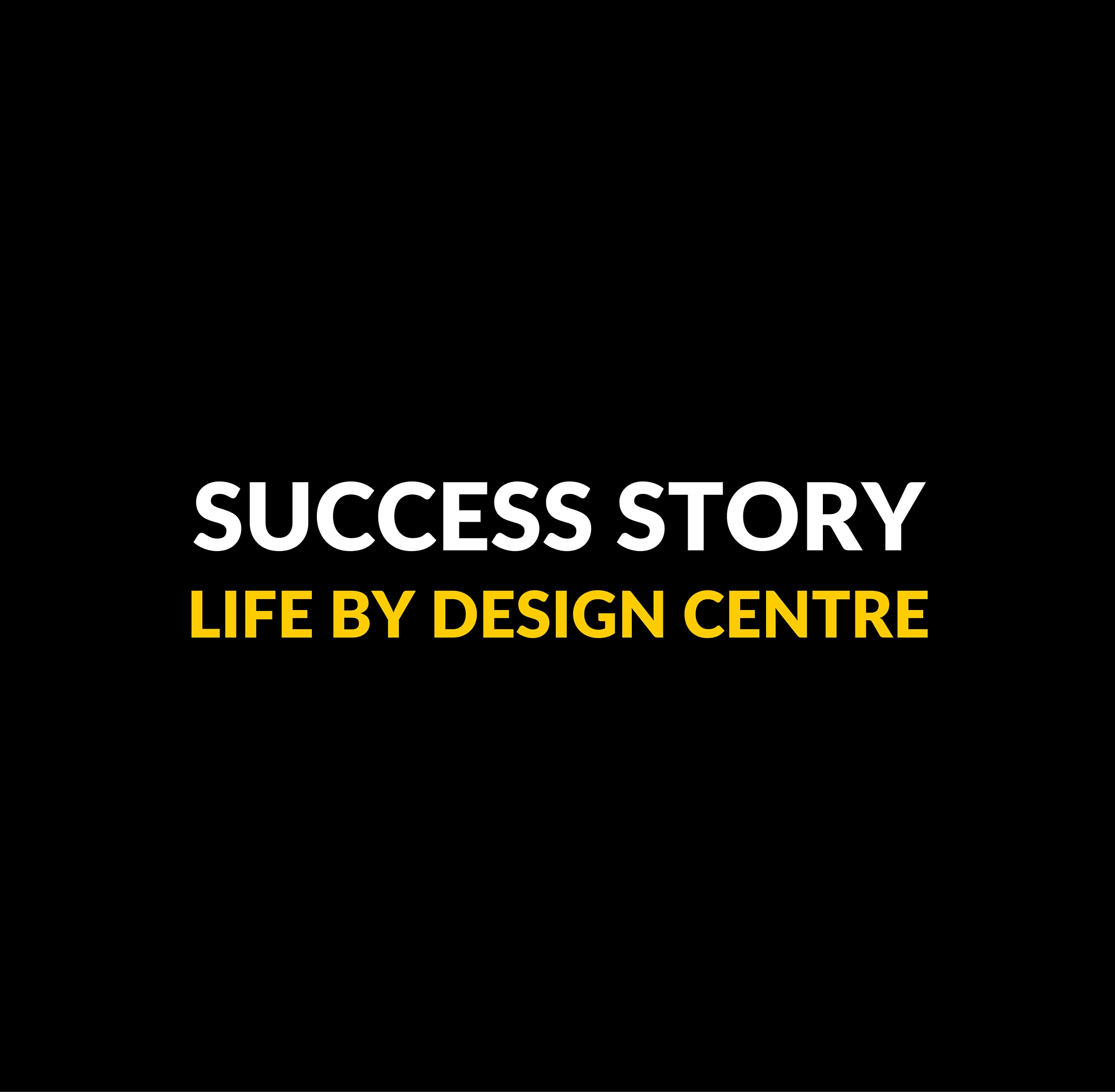 The Start of Something Great | Kate Geluk & Family
"I only go to the best and the best is Life By Design in Blenheim, I wouldn't waste my time going anywhere else."
These powerful words which come from a busy mother of 3, set the stage for a story that truly has been the start of something great!
Kate was a working mother of three little ones, meaning she was busy and stressed (and did I mentioned busy & stressed). It was affecting her moods, energy levels, and even her immune system was taking a beating leaving her with little left over to be the best mom, partner and team member possible. She needed a total overhaul and fast…fatigue was setting in and Kate was at her whit's end with no answer in sight.
After meeting my wife Dana, Kate was introduced to Extraordinary Life Chiropractic and Bio-Structural Restoration™.  Like many, she had been to a chiropractor and experienced a generally positive outcome but it never did become the total health solution she was searching for.
Without question, Kate was skeptical and rightfully so.
That was until her case review and comprehensive examination.
KATE'S BIO-STRUCTURAL EXAMINATION RESULTS
After her thorough review it was clear an examination of the Bio-Structural System made sense. If a Core Problem was found with the spine and nervous system, there was a chance this unique problem could be one major factor affecting her health in ways she could feel, and as you'll find out, in ways she had no idea about.
ANTERIOR STRUCTURAL IMAGE
You can visualize structural shifts at the shoulders and the head. As well Kate had more than a 30 pound difference in her weight distribution from one side to the other.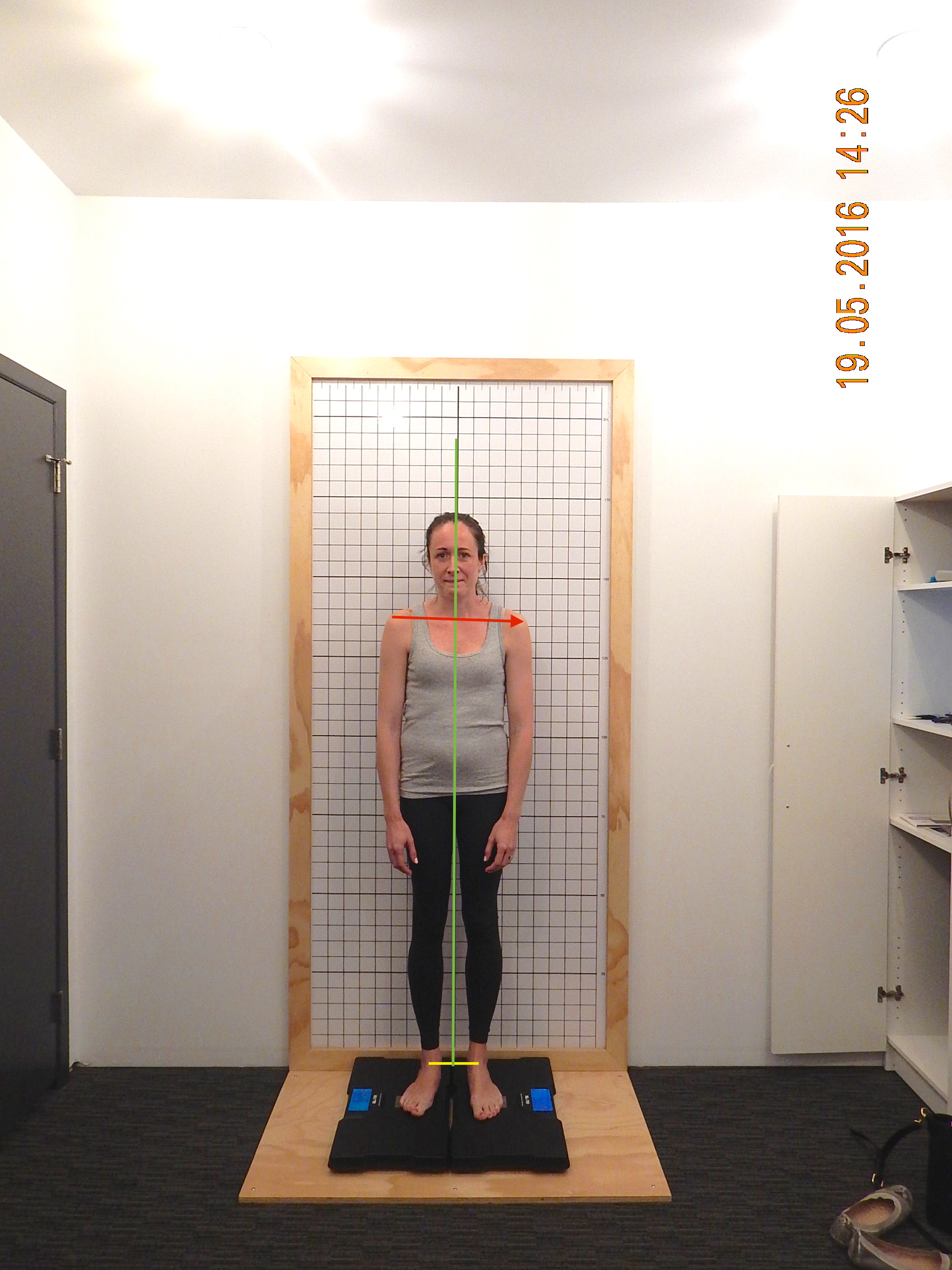 LATERAL STRUCTURAL IMAGE
On this view you can clearly see the Anterior Spinal Distortion at the upper region of the spine. Her entire body is leaning forward in front of the gravitational line and she is being forced to utilize excessive energy to keep from falling forward.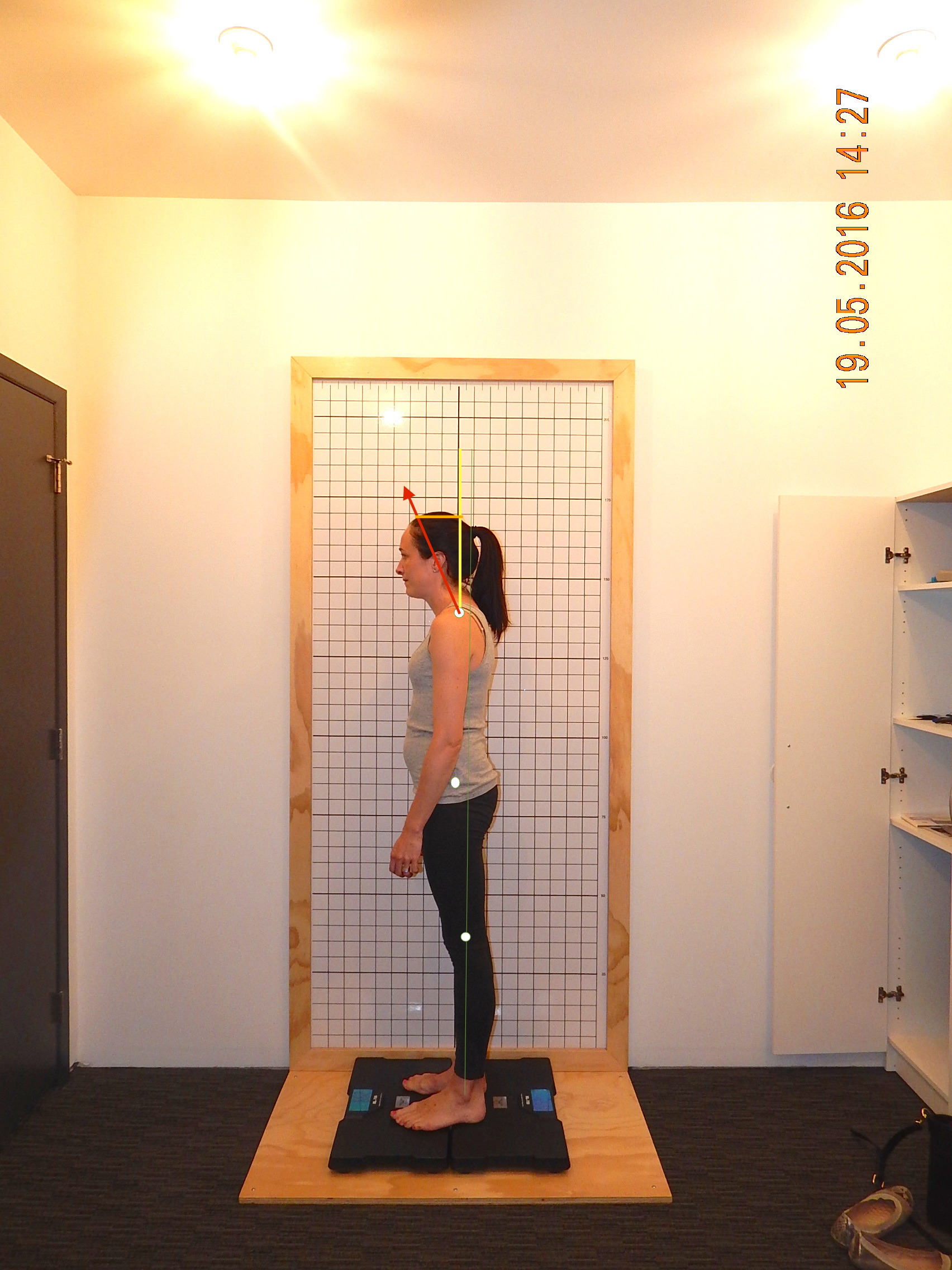 Without question Kate had a Core Problem with her Bio-Structural System and we set out to correct it using the Life By Design Chiropractic Method.
KATE'S CORRECTIVE CARE RESULTS
ANTERIOR STRUCTURAL IMAGE
From the anterior view, there has been a reduced shift at the shoulders and a 20 pound resolution of bilateral weight distribution leaving her with only 10 pounds more from one side to the other.
LATERAL STRUCTURAL IMAGE
The structural changes in this lateral view speak for themselves!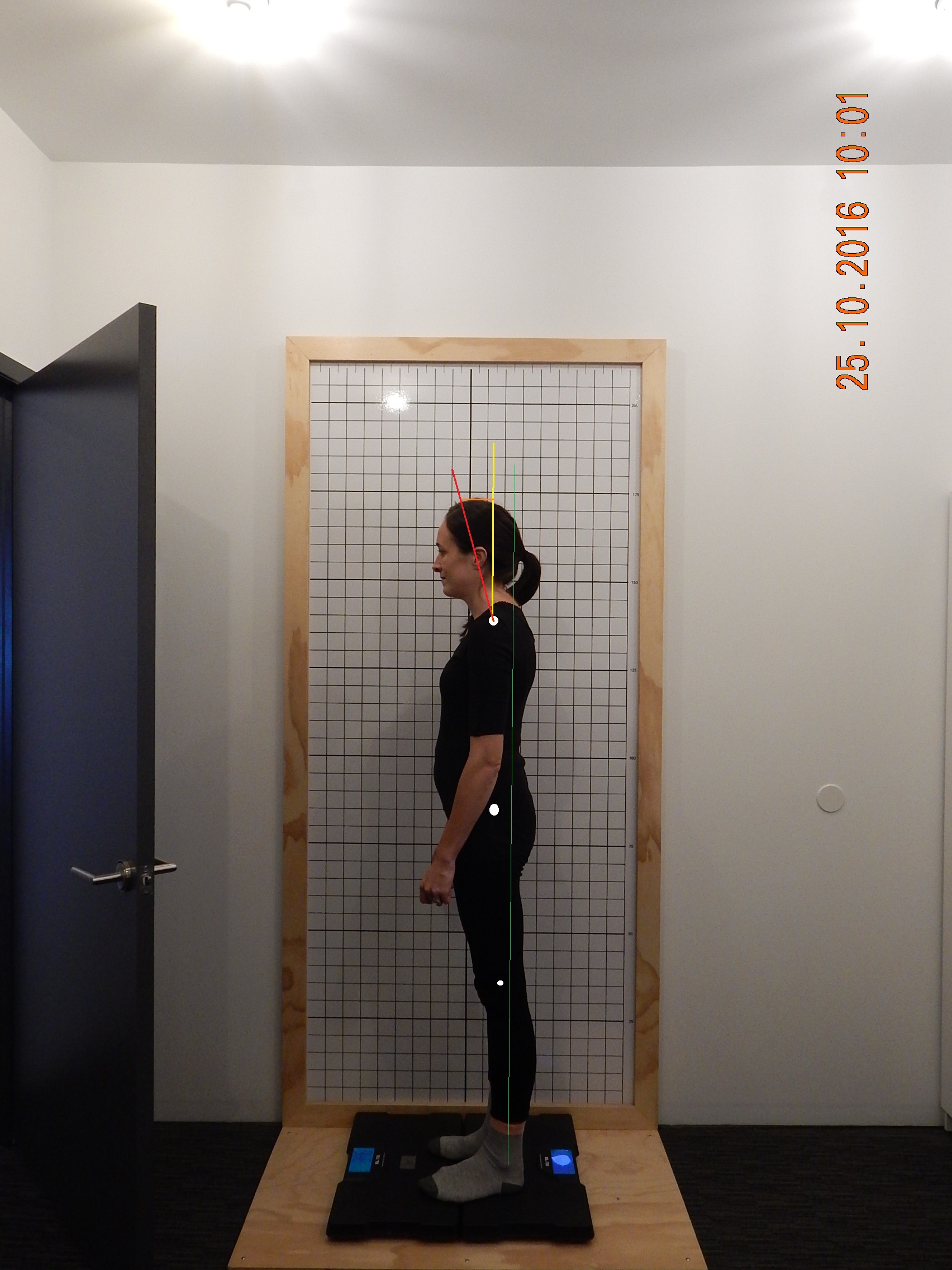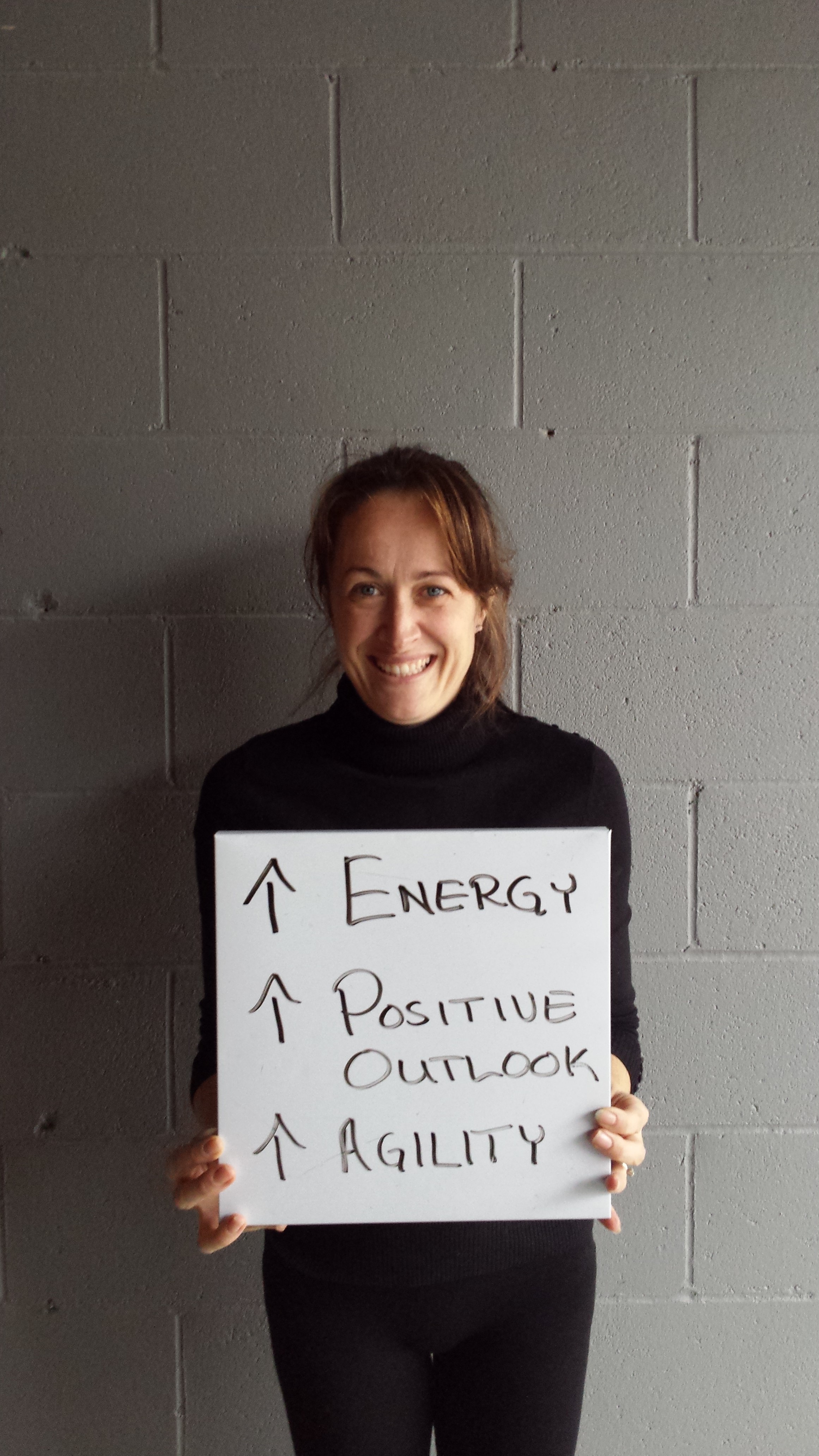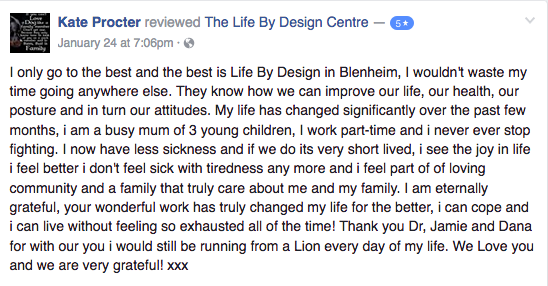 The results Kate and her family are experiencing as identified in her success story photograph and in her own words from her Facebook review speak volumes. Her health and life have improved beyond her expectation as a result of Bio-Structural Restoration™ using the Life By Design Chiropractic Method.
To schedule a COMPLIMENTARY case review with one our doctors click the link below: